Question of the Day #71: Enough stupid for everyone!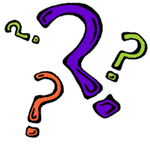 Someone once told me that the Bible was not true because there was no archaeological evidence that the Garden of Eden ever existed. I pointed out to her that she was talking about a place that supposedly existed thousands of years ago that most likely had no artificial structures within it. My late grandmother had a garden that existed about 15 years ago that I doubt you could find archaeological evidence for today, why should she expect more from this ancient Biblical location? There are very good arguments for the falsity of the Bible, but this clearly was not one of them.
Does it disturb or embarrass you in any way when fellow atheists make shoddy arguments against the existence of God?