Another Out-Of-Turn Question of the Day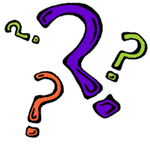 Hi ho! It's just me, stealing Brucker's duties again. I actually found this question by accident on one of Dawson's old posts. He said I should post it.
How do you explain to someone who claims to be "thinking God's thoughts after Him" that he's wrong?