Retro Question of the Day: The Plantingan Slip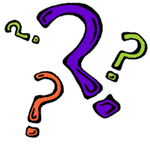 Now, I don't mean to step on Brucker's toes, as he's doing a wonderful job with QotD. One of the reasons I stepped down was because I felt my questions were becoming...errr... a little repetative. But recently I had a classic Christian zinger thrown in my face, one which we've all heard before, and I
knew
that I had to break my silence here at the Goose and post another one-time-only Question of the Day!
The Christian says, "Thanks for
strengthening
my faith."
QUESTION: Now how the hell is this even possible?
I thought Christians
KNEW
Jesus. It's a personal relationship, after all! And yet I hear this saying from Christians all the time, implying that they're somehow
more
convinced of their faith than they were a moment ago. Since being a TrueChristian® means that you only get saved once, I thought that you're pretty much fully convinced the first time! How many times have we heard Christians accuse former Christians of being liars based on this very premise?
And how the hell, as an atheist, am I even able to affect a Christian's faith in any way, shape, or form? Allegedly, I'm corrupt, do wicked things, and can do no good, but I can strengthen your faith?! I'm utterly astonished to find that I've been bestowed with such powers!
Perhaps it was a just a Freudian slip. NAH! Christians don't like Freud. We'll call it a Plantingan slip!