Question of the Day #65: Blue pill or red pill?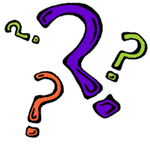 "This is your last chance. After this, there is no turning back. You take the blue pill - the story ends, you wake up in your bed and believe whatever you want to believe. You take the red pill - you stay in Wonderland and I show you how deep the rabbit-hole goes." -Morpheus
"I know what you're thinking, 'cause right now I'm thinking the same thing. Actually, I've been thinking it ever since I got here: Why oh why didn't I take the BLUE pill?" -Cypher
Most of you if not all of you have probably seen "The Matrix". If you haven't, I will explain the scenario for this question. If you have, perhaps it might be best to pretend you haven't for the purpose of answering it.
You find yourself alone in a room with a man who is explaining to you that the world as you know it is an illusion. "You are a slave," he tells you. "Like everyone else you were born into bondage. Into a prison that you cannot taste or see or touch. A prison for your mind." He explains to you that now that he has shared this information with you, you have two options, and he holds out two pills towards you. If you take the red pill, you will wake up to reality. There's no gauarantee what that reality will be like, and in fact, it is likely to be far more unpleasant than "reality" as you currently know it, but once you have taken the pill, there is no turning back. If you take the blue pill, you will wake up in your bed, and all of the conversation will be like a dream, and will quickly be forgotten so that you can go about your life.
Which pill do you take, and why?