Question of the Day #63: Terrorism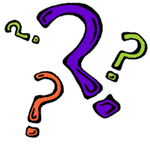 Earlier this year, I rather enjoyed the movie "V for Vendetta", having read the book years before and not being disappointed by the movie adaptation. Before seeing the movie, I had read one bad review of it, but that review seemed to be giving thumbs down not to the movie itself so much as the concept of a movie hero that was essentially a terrorist. In the "post-9/11 world", this sort of hero had no place for this reviewer. I disagreed, and not even necessarily just on the level of artistic statement.
Is it possible that terrorism is ever justified?