Question of the Day #60: Morality and truth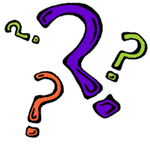 Some people reject God not because they have a logical reason that God cannot exist (or at least likely does not exist), but because they see some injustice in the world that makes the thought of God distasteful. On the other side, there are people who are aware of arguments against God's existence that seem logically sound, but cling to religion due to not wanting to imagine a world without a higher power.
What do you think about choosing a belief system based less on the basis of logic than the perceived moral implications of the belief system or its antithetical?