Question of the Day #59: Humanity beyond nature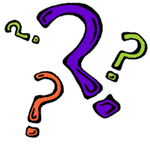 Okay, I know there were a lot of questions in the past about our relationship with animals (no not
that one
), so I hope I'm not repeating anything...
Some people feel that humans have evolved beyond being mere animals for various reasons, be it our ability for higher reasoning, our tendency to subjugate nature through building complicated shelters with climate control, our essential removal of ourselves from the food chain, or what have you. Do you think that humans are by their character something beyond animals, beyond merely a facet of nature? Assuming the answer is yes, is that a good thing or bad?
CLARIFICATION:
I guess the question wasn't very clear. Here's more specifics:
Humans make buildings. Sometimes, (well, virtually all the time) when they make buildings, it has an impact on the environment around the building site. Some people feel that it is wrong for us to have an effect on the environment at all, but other than perhaps some examples of greater scale, is it really so very different from beavers building dams or lightning burning down forests?