Question of the Day #58: Can you prove God's existence?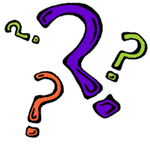 I already essentially asked
this question
on my own blog, but my blog apparently sucks, as not nearly so many people visit there as here. So I ask the question again here:
I have had people ask me, "If God really exists, and wants people to believe in Him, then why doesn't He just prove His existence to us?" I think this question is an unreasonable one. I think that no matter what God hypothetically might do to encourage belief (without taking away free will) a person may always choose to deny evidence.
My question: How could a hypothetically existent God prove its existence?
On a related note, do you think the original question or my counter-question are useful in any way with respect to the dialogue between theists and atheists?