Question of the Day #54: Science, pseudoscience, and non-science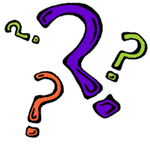 Pardon the long-windedness of this question, but it's a complex issue in some ways, at least for me.
I've hated horoscopes for years. I probably feel about horoscopes the way many atheists feel about religion, a sort of "How could anyone be that stupid, and how can these astrologers sleep at night making a living off of selling crap?" mentality. Then this morning, I had some thoughts as I saw the horoscopes sitting next to the bridge column.
I recall once an experiment in which a large group of people were asked for their date and time of birth so that a complete "star chart" could be made up for them. A few days later, they were given their descritions based on their star chart drawn up by a professional astrologer. Over 90% of the group agreed that what the astrologer had written about them without knowing them was a strikingly accurate description. Then the tester gave them a new piece of information: the entire group was actually reading the same exact description. Not only that, but the star chart did not belong to any member of the group, but instead was the star chart of Charles Manson. A bit of shock set in, of course.
My questions are not about horoscopes, but about the nature of this test. It seems that letting the group know they were all reading the same description ought to be enough to convince them that the whole thing was bunk. It would have been enough for me, I know. Adding the fact that they were reading the star chart of Charles Manson was obviously added for shock value. I wondered this morning, was choosing Charles Manson intended to shock in order to make the results crystal clear, or because the tester was aiming less to be scientific and more to promote the agenda of frightening people out of their belief in horoscopes?
In testing pseudoscience, is it wrong to go into the test with an agenda in mind of wanting to prove or disprove rather than keeping an open mind? Was the test above really "scientific" anyway? Can one really make a scientifically valid test for something that isn't quite proper science to begin with? Is it fair (or reasonable) to want to judge pseudoscience by proper scientific standards anyway, rather than responding with countering pseudoscience, so to speak? Or is the whole thing a complete waste of time to even consider responding to?