Question of the Day # 36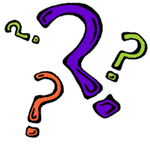 How many men and women do you know who carry around pictures of their FOO (family of origin) and/or their spouse in their wallet? How many Christians wear crosses and t-shirts with "John 3:16" on them? How many Americans wear the flag on their shirt?
How many individualists publicly display
their
values? What possible effects could public displays of individualist values have on "public" perceptions of those values?