Question of the Day 33: The Waffling Christian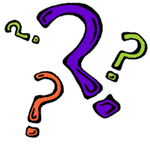 A while back, Aaron Kinney caught Matt Slick with his pants down and posted it in
this topic
. In this topic, Matt Slick couldn't help but conclude that children born out of rape should not bear accountabity for the sins of their fathers. A strange assertion, indeed, considering the doctrine of original sin in Christianity, in which all of mankind is held accountable for the sins of two.
That's the funny thing about Christians. They'll actually sound like human beings
until
they notice that you're paying attention to them. Then they frantically start marginalizing moral behavior within the framework of their absurd belief system.
My question: Why do they do this? How can they waffle back and forth like that and not be aware of what they're actually doing?