Question of the Day #28: Dogs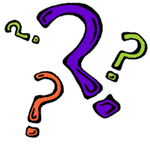 I'm not entirely clear on what Christians make of their pets. Are they sentient beings to them, or do Christians simply regard pets as fuzzy little crapping robots?
If the former is true, then wouldn't the pet therefore have a soul, and where would it go when the animal dies? If it doesn't go anywhere, then what's wrong with saying the same is true of the human "soul"?
If the latter is true, and pets are non-sentient furry robots, then why do Christians play with their pets? Do they get the same sort of emotional fulfillment from interacting with other "soulless" non-sentients, such as a computerized videogame opponent or SmarterChild?